This deck had been neglected, was very dirty and covered in mold. The owners were unable to use it when wet because it was so slippery.
Here is what the deck looked like before: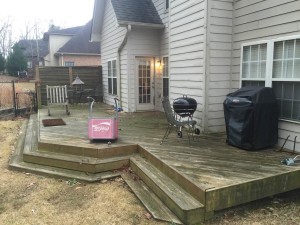 Here is a picture of the deck in progress: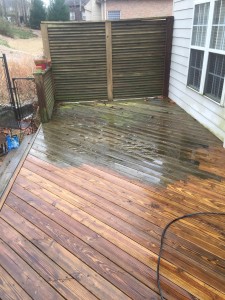 And here are some pictures of the final, refurbished deck – this is after pressure washing, sanding, and staining/sealing. The homeowners wanted a natural finish, and are thrilled with the results! They called to tell me how much they are enjoying using this outdoor space again.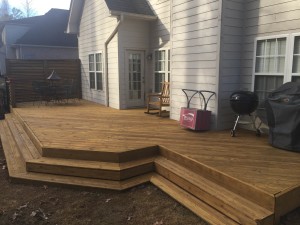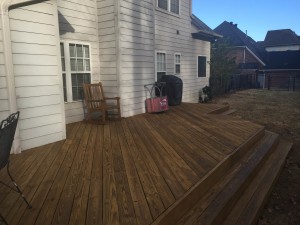 Cleaning, restoring, revitalizing, preserving and beautifying your deck is an affordable way to increase the value of your home. Sealing prevents the wood from rotting protects the deck from fading and staining. Deck restoration – when done correctly by a professional preserves your deck's natural beauty for many years to come. Would you like our help? Deck restoration Pell City AL
Reach out to Jeremy Barr 205-914-8487 or bamadecks@gmail.com